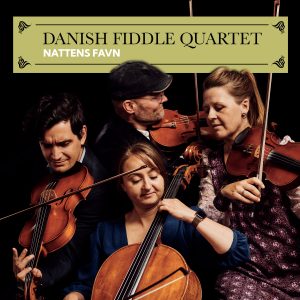 Chamber fiddles – Nordic stringmusic in the border between folk music and classic.
Danish Fiddle Quartet is a new string quartet formed by violinist Jørgen Dickmeiss. The quartet plays modern Nordic folk music.
The music moves in the border between the classical tradition and folk music and has a foot and heart in both genres.
With this new string quartet, Jørgen Dickmeiss lives out an old dream of playing chamber music and has assembled a quartet consisting of two classical musicians and two folk musicians. The quartet plays newly written compositions and arrangements of Nordic folk melodies and by Carl Nielsen.
The quartet consists of violinists Jørgen Dickmeiss and Ditte Fromseier Hockings, who are both well-known and well-established names on the Danish and international folk music scene, as well as Bruno Sanches and Mathilde Helding on viola and cello, respectively, from the young Danish classical elite. The quartet's two singers, Ditte Fromseier and Jørgen Dickmeiss, can also be heard in several of the pieces.
Debut Album "Nattens favn" – RELEASE 25/8 2023 at Tønder festival – out now physically and on all streaming platforms.